Fort Myers May Housing Market report
The rolling 3-month median price (a more reliable guide than 1-month numbers) for Single Family Homes sold in Fort Myers reached $360,000, while the median Condo price was $205,000.
The following charts show the 12-month rolling figures for both median prices and sales in the Fort Myers market from January 2008 through May 2021 and clearly demonstrate the strength of both median prices and sales.
Single Family (including Detached Villas)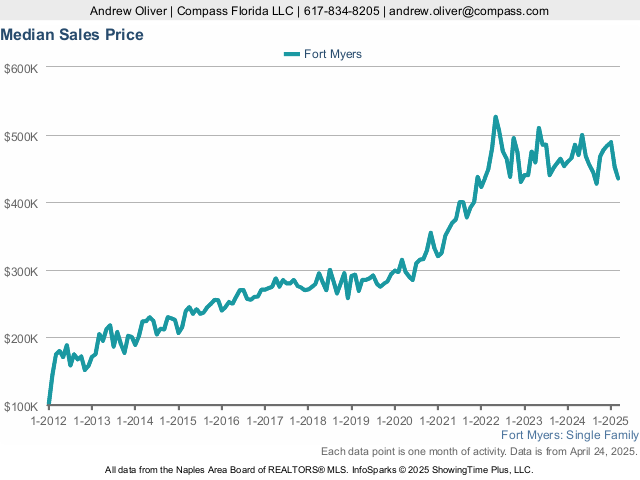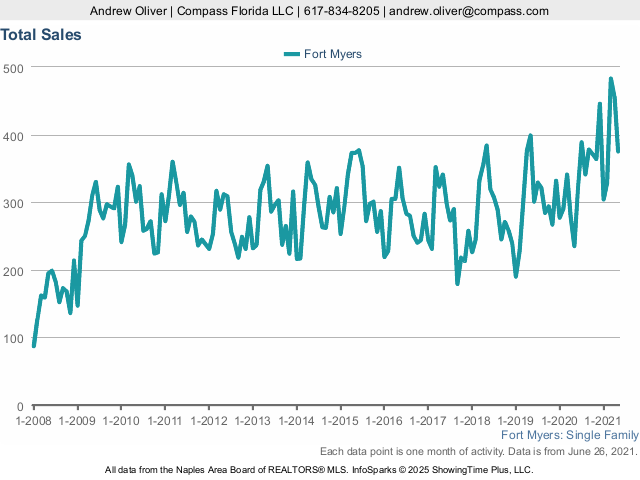 Condos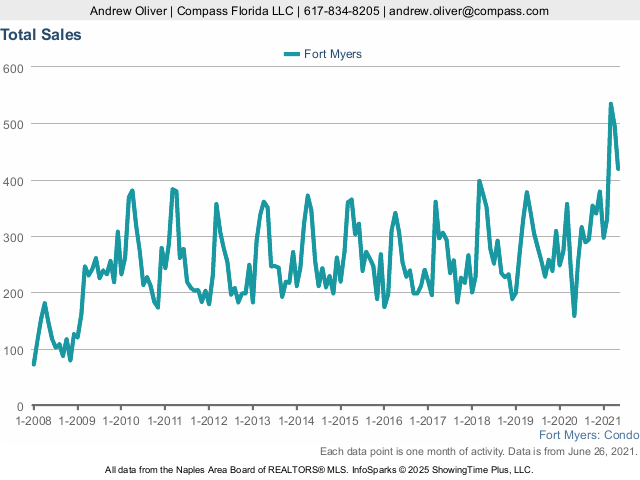 Comment
While prices continue on their strongly upward path, it is worth noting that the median price of both Single Family homes and Condos remain below the peak years before the Great Recession.
Are mortgage rates heading up or down?"
Naples Housing Market in May
"Party on, dude" says the Federal Reserve
Buyers are overpaying, but are there signs of a bubble?
Will the Housing Market Frenzy Die Down? That Depends on Sellers
Andrew Oliver
Sales Associate | Market Analyst | DomainRealty.com
REALTOR®
Naples, Bonita Springs and Fort Myers
Andrew.Oliver@DomainRealtySales.com
m. 617.834.8205
www.AndrewOliverRealtor.com
www.OliverReportsFL.com
_____________
Market Analyst | Team Harborside | teamharborside.com
Sagan Harborside Sotheby's International Realty
One Essex Street | Marblehead, MA 01945
www.OliverReportsMA.com
Andrew.Oliver@SothebysRealty.com
Sotheby's International Realty® is a registered trademark licensed to Sotheby's International Realty Affiliates LLC. Each Office Is Independently Owned and Operated